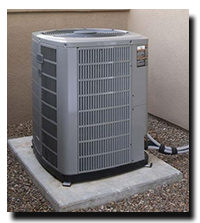 Annual central air conditioner maintenance saves you money by increasing its efficiency and preventing breakdowns.
An air conditioner's filters, coils, and fins require regular maintenance for the unit to function effectively and efficiently throughout its years of service. Neglecting necessary maintenance ensures a steady decline in air conditioning performance while energy use steadily increases. Dirt and debris can clog the cooling fins, a low coolant level, a dirty blower fan filter and a number of other simple problems can significantly reduce the efficiency of your air conditioner and wear it out faster.
All Seasons technicians are trained, experienced and fully insured duct, dryer vent, furnace and air conditioner cleaning professionals.


Call today for pricing:

Wasaga Beach & area – 705-429-3353

Barrie & area – 705-607-0775

Bolton & area – 905-951-0768

Email Us


Joshua 24:15 ".....as for me and my house we will serve the Lord."